« Terug naar overzicht
Roland congratulations 1.5 meters away
Wednesday, June 10, 2020
Roland van Gestel is full of faithful work for 25 years with full dedication for Lentink!
Once again we can celebrate an anniversary at Lentink. On June 6, 2020 it was 25 years ago that our colleague Roland van Gestel joined Lentink. Roland came from construction when he joined us 25 years ago. He started his work in the eccentric press department.
Today, Roland has been a permanent and reliable force for years and can still be found with great enthusiasm and dedication in the press department. This can be with the hydraulic presses, but also in the eccentric press department. In addition, Roland also operates various other machines with which he performs subsequent operations in addition to the press work. Roland himself indicates that the years have flown by and he realizes that all the more in a day like this.
His direct colleagues appreciate Roland for his positivity and collegiality. "He is ready for anyone who can use his help, both on the job and privately. He is a colleague with a character as you would like everyone's. You don't have to ask him, he just does it, without any comment ".
When you present Roland with these statements from colleagues about him, he says the following: "The work must be done by someone, so I will do it anyway. The work just has to be done, if you are asked to do it, even during vacation time or late hours. I think everyone should do that, be ready for the employer and be proud of the work you are doing. Those people who always have something, I have nothing with that. I come here to work point…. And not to whine… Fortunately I have not been ill since 2016, but it is good too "he says with a smile.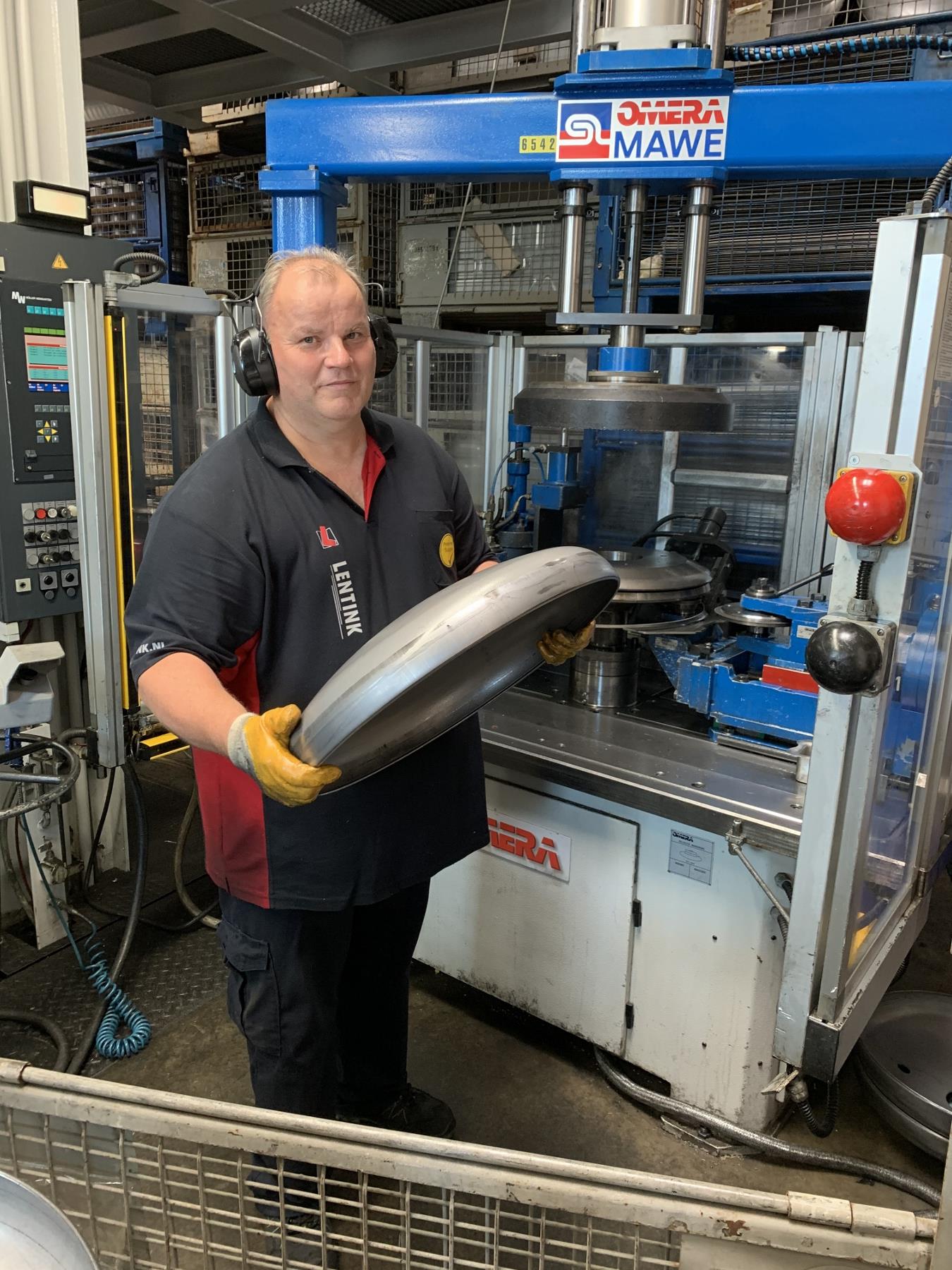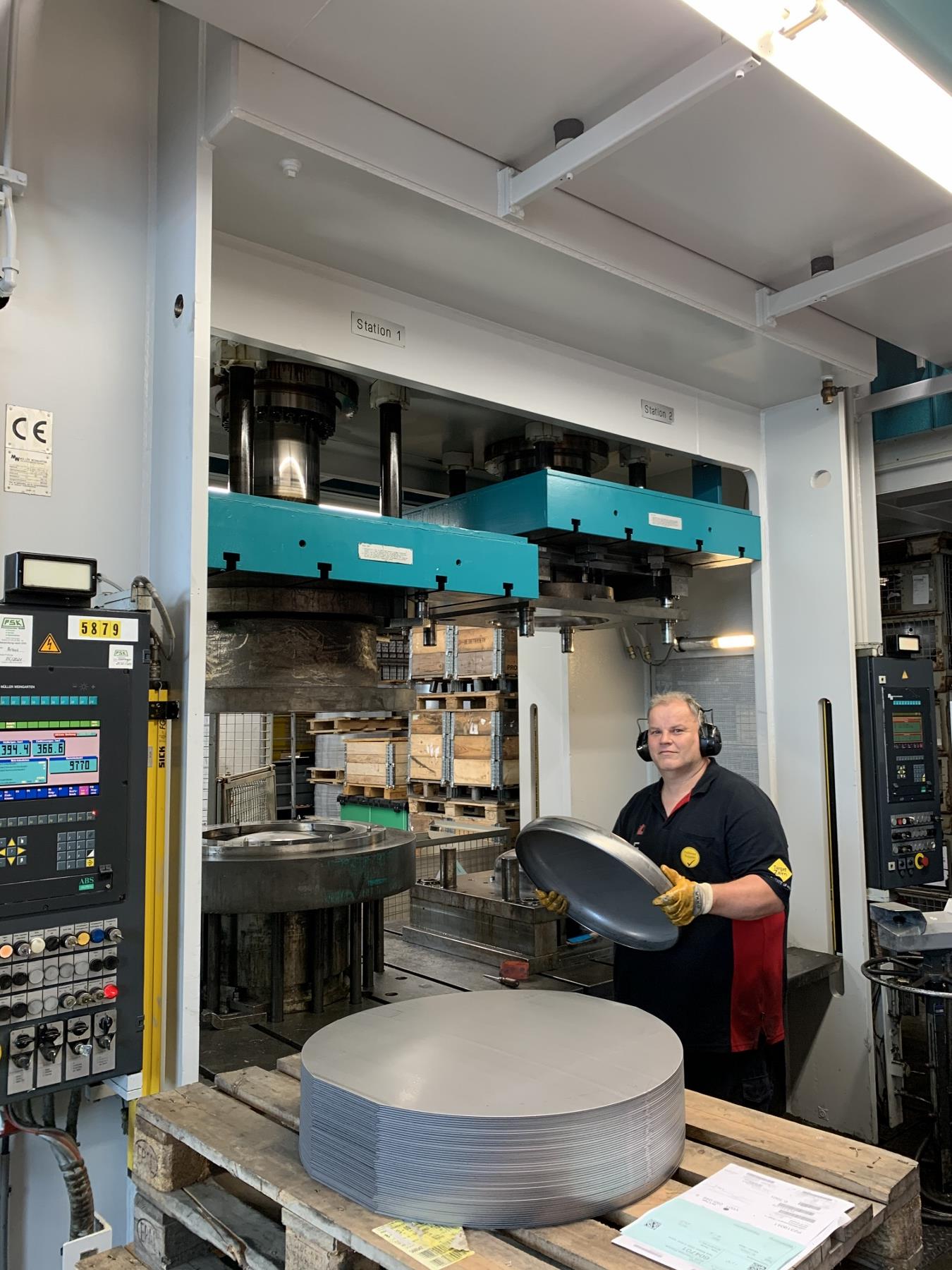 Just like his direct colleagues, his manager is also very positive about Roland. "Give me ten Roland van Gestels as an employee and I have a lot of problems less. Truly a colleague that we can always count on. And this man has not always had an easy time in private, but you always see him working cheerfully every day. A really nice guy ".
Roland continues: "I came here 25 years ago and after an induction period I was able to finish the press work on my own. After the company Lentink was taken over in 2001, the Ferropress time followed. That was four years of chaos, for example placing flags in the aisle when there was "something" with the machines or production and we just ran because the other colleagues were no longer allowed to do certain things. Meanwhile they were smoking a cigarette in a special "waiting" place and we had sweat high on our backs. Fortunately, that time is far behind us. In those 4 years with that other owner and other director, strange things happened on the shop floor with great regularity. And then all those weird graphs that the director and manager did not understand at the time, let alone. Fortunately, Daniel took over the daily management of this from 2006 onwards and it all went better right away, which was also evident here in our workplace. It was spic and span again in a short time, everything neatly arranged and what was unnecessary was all thrown away, trucks full. Daniel is clear and straight towards the man, so you know what you get from him. Now he is our employer but I am only happy about that. He is good for the business and for all of us as employees. The company is super neat and nice to work in every day. I therefore have nothing to grumble "; he says with a laugh. I shall say on to the next 25 years.
Jeroen Gesink explains: "A 25-year employment contract is a great anniversary. We have therefore celebrated this with cakes for everyone who works at our company. It goes without saying that Roland himself also received a nice bonus from the management, such as that at Lentink's 25th anniversary.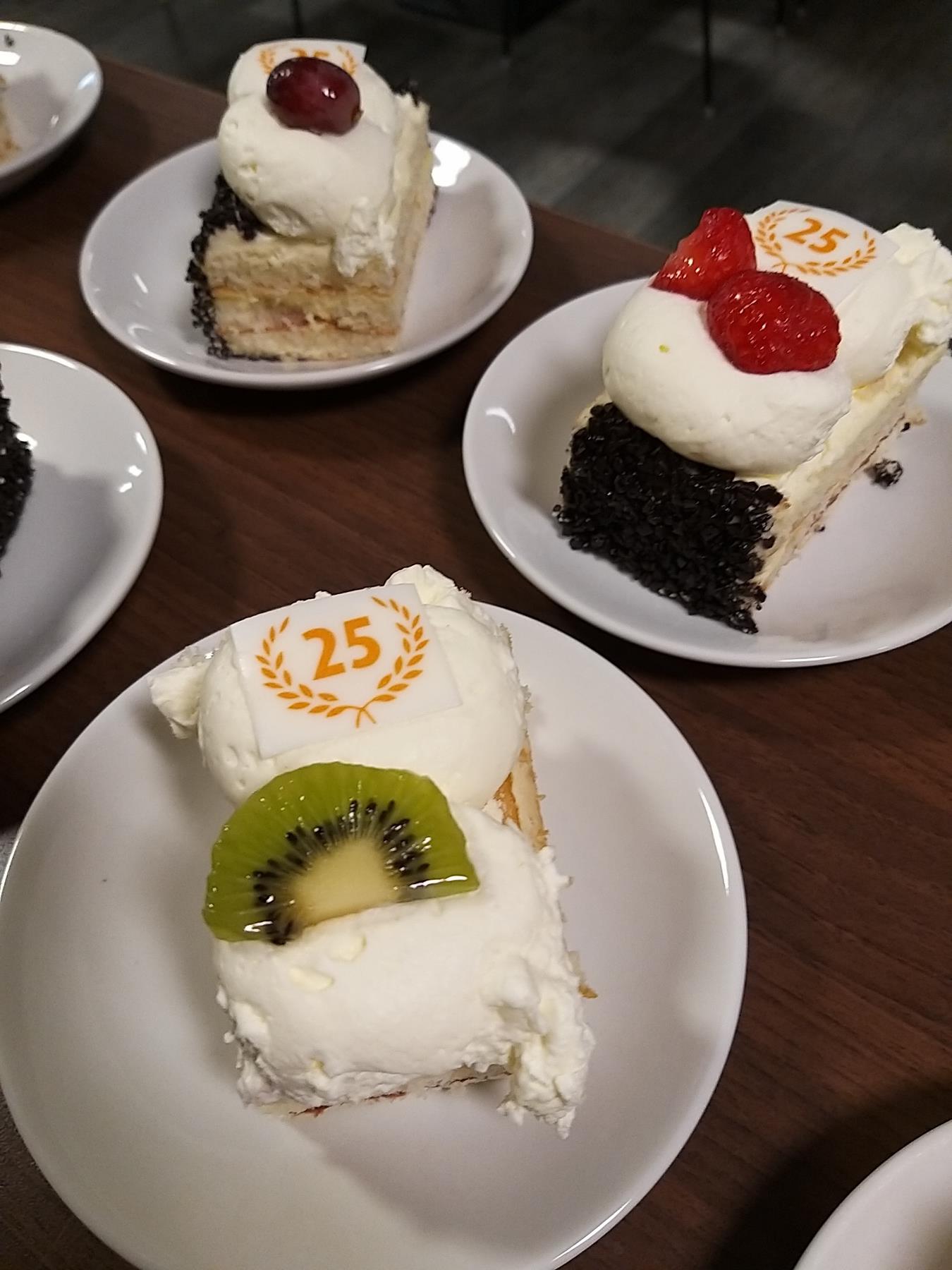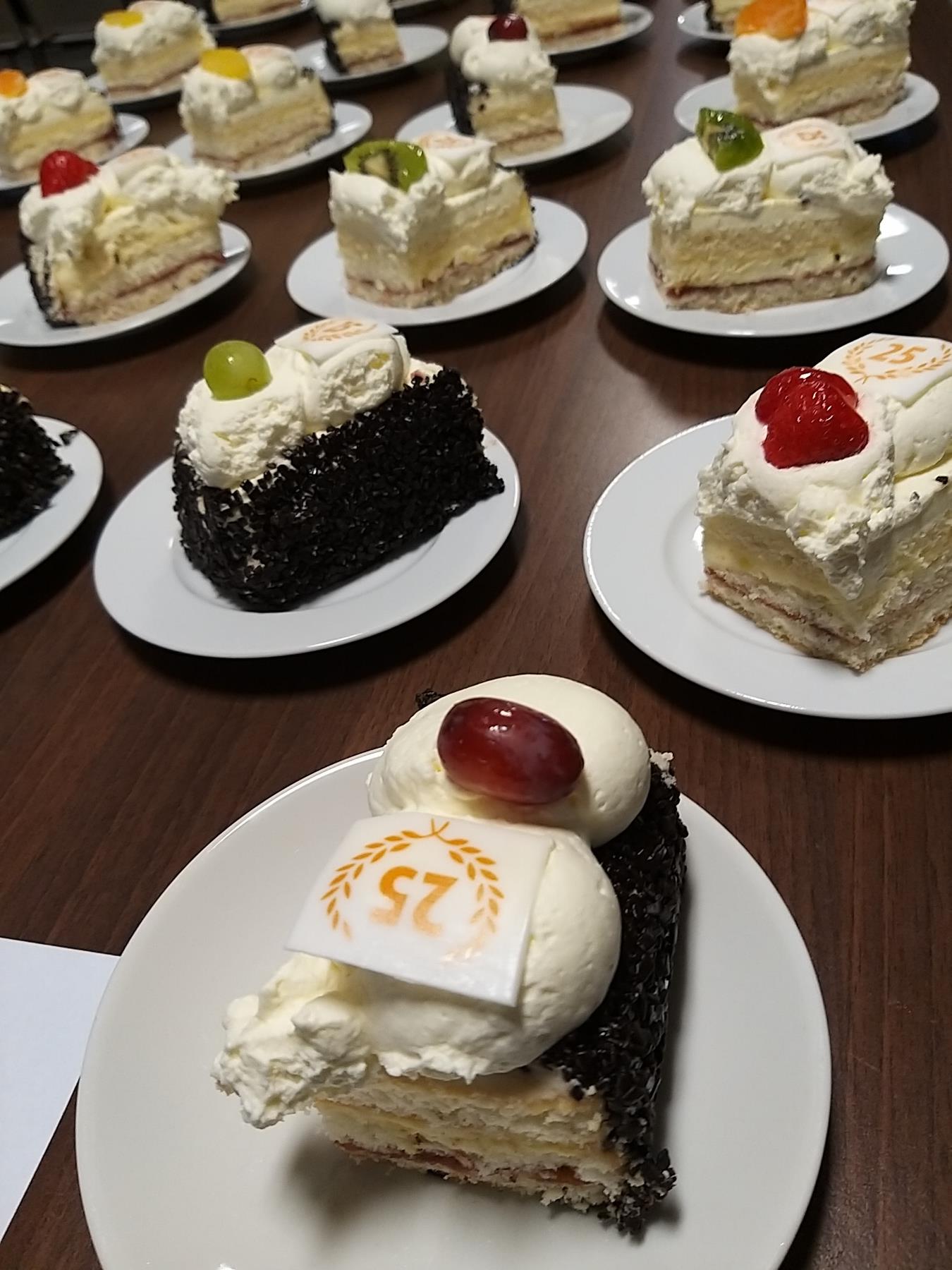 "Dear Roland, we would also like to thank you for your efforts in the past 25 years and we hope that you will continue to be associated with us for many years to come."
Daniel.