« Terug naar overzicht
Pre-retirement for Eric Walter
Monday, September 6, 2021
Eric Walter with pre-retirement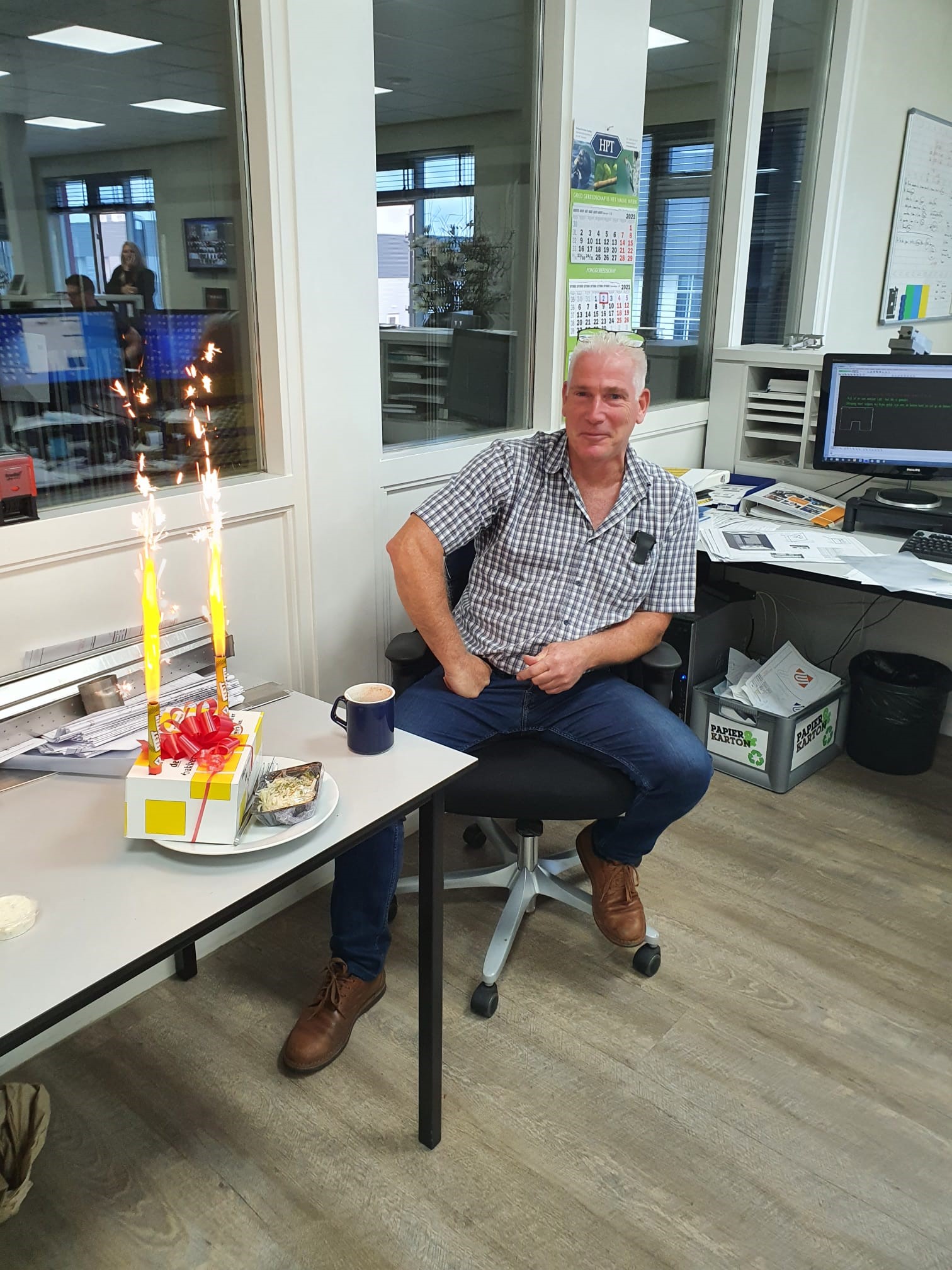 Eric has been working at Lentink for almost 39 years. He currently works with colleagues who were born in the year he started with us, or who were born 20 years later. With 39 years of loyal service and experience, he is almost a walking technical encyclopedia when it comes to products that we make or have ever made. Two months ago he decided to stop his work, it "has been nice that way".
In those 39 years Eric has seen the Lentink company change and grow steadily. When he started in 1982, the world looked different. The market for technical people was much less favorable than it is now. Eric who was driving the truck wanted to get rid of it for health reasons. At the time, he approached Lentink (& Goetheer) in Silvolde to apply, also because then you could show the employment office that you were applying. This spontaneous action together with a friend of his eventually ensured that, after an extra recommendation from an uncle of his who was already working at Lentink, he could start working at Lentink.
Once we started various press activities, it soon became clear that there was "more" in Eric. He went to prepare technical work. This means preparing and setting up various types of tools. When Lentink continued to invest in technology, Eric eventually ended up with the CNC punching machine. Later on, CNC laser cutting machines were added and Eric also mastered the operation and adjustment of the CNC press brakes. The will to do things right down to the last detail and to quickly master things are qualities that came in handy for Eric.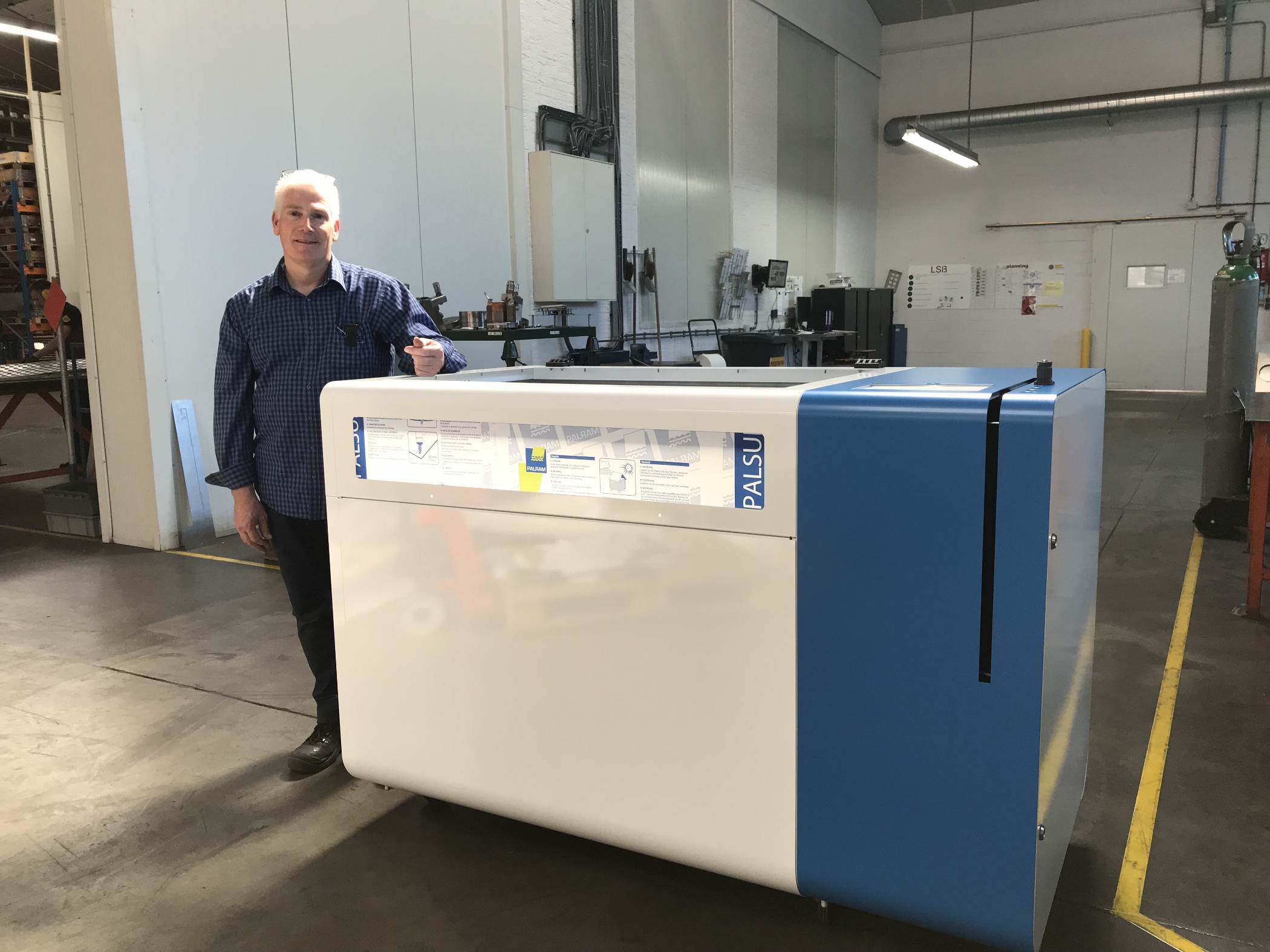 Proud of the high-quality technical products that were partly realized by Eric at Lentink
In recent years Eric has been the pivot of the soft tool work preparation. Eric ensures that an idea or a drawing from a customer receives a thorough translation layer into a manufacturable product in the soft tooled departments. He is precise and has an eye for detail, skills that serve him well in this work. Drawing, filling ISAH (ERP system), making samples, where possible testing products yourself: his tasks are comprehensive and varied.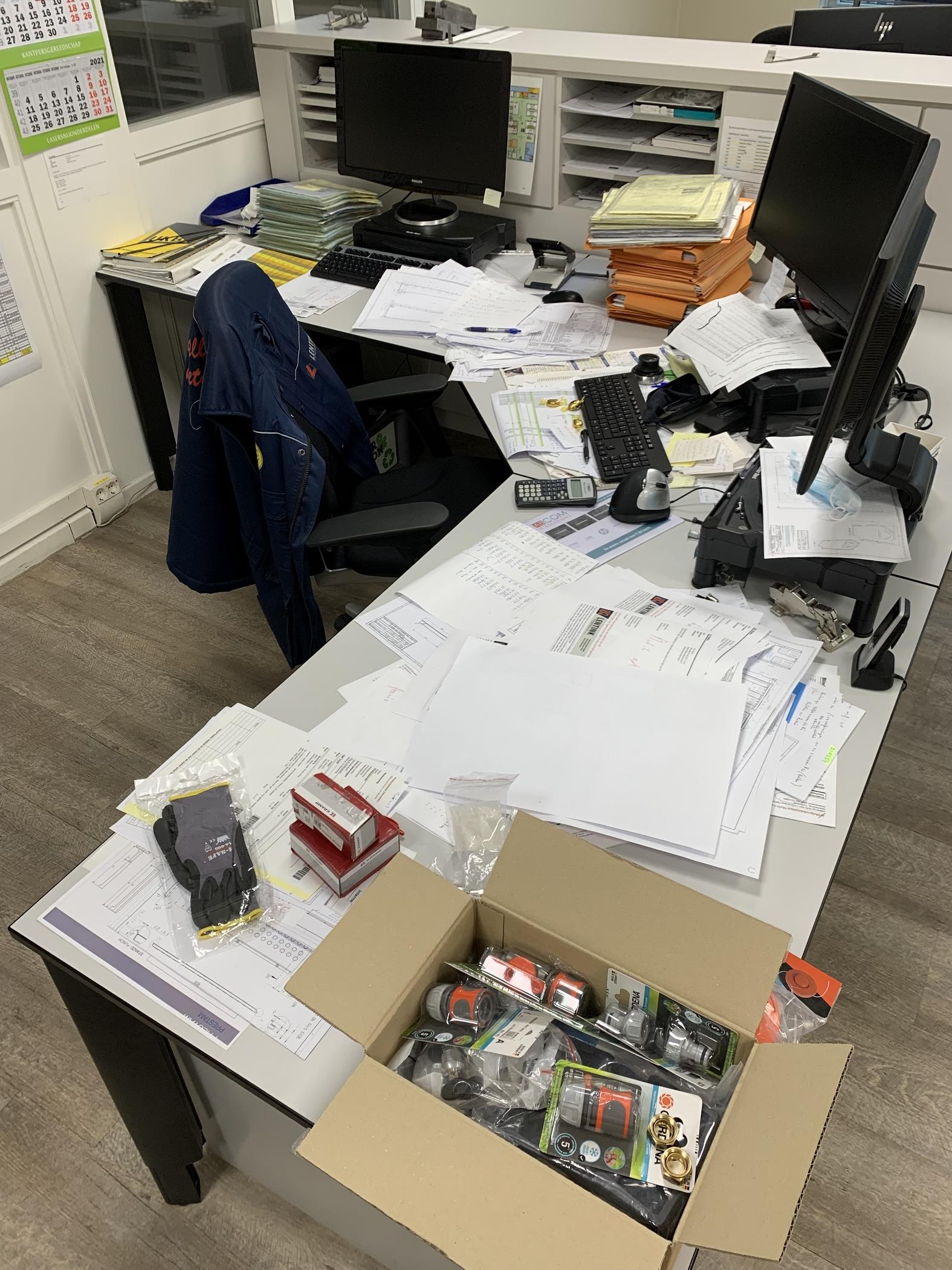 This is how Eric prefers his desk; organized and tidy (....), so that there is a good overview of the many ongoing projects.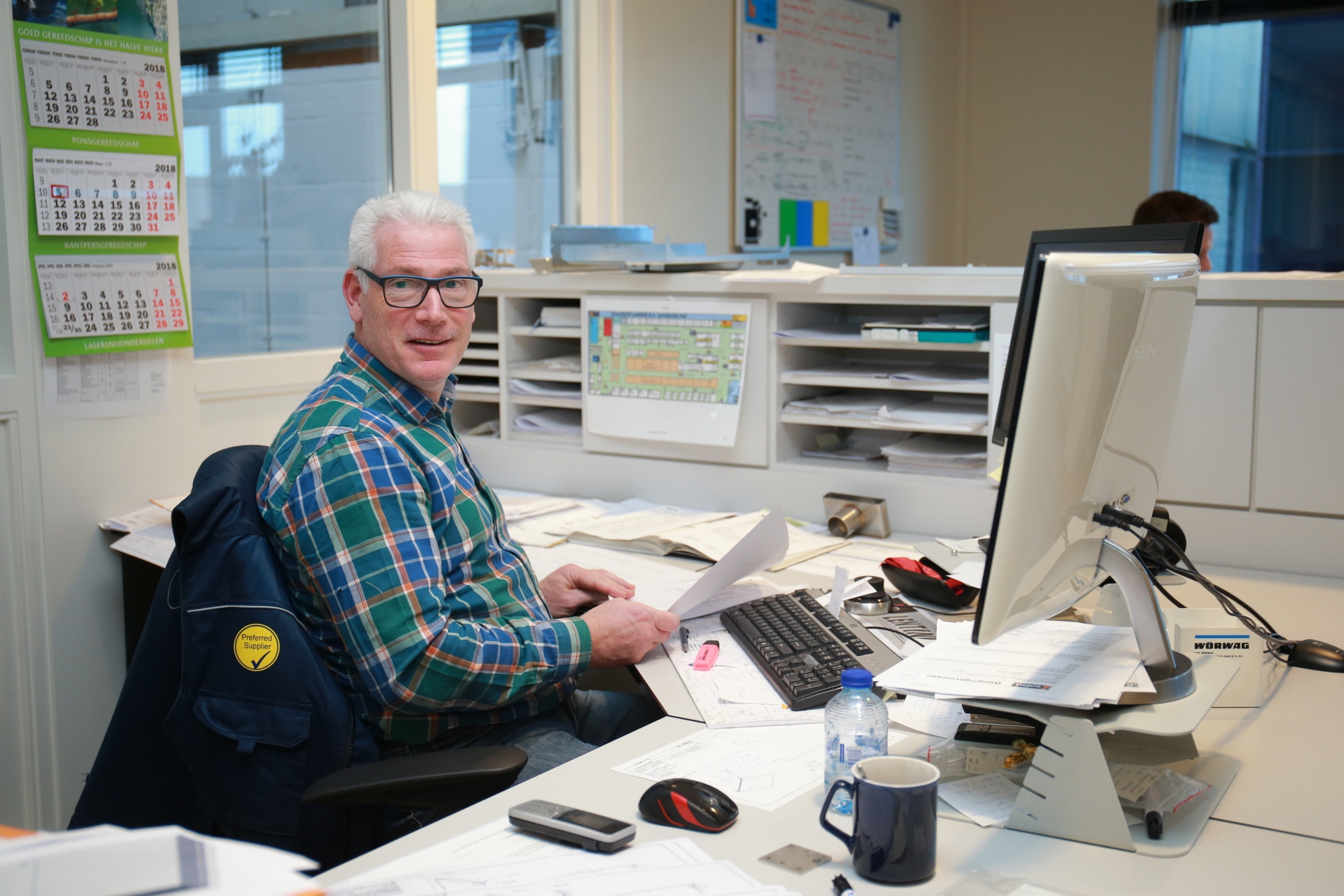 Eric has also led the construction and dismantling of fairs for Lentink many times. Under his personal guidance, he ensured that Lentink's exhibition stand was in place down to the last detail, even abroad.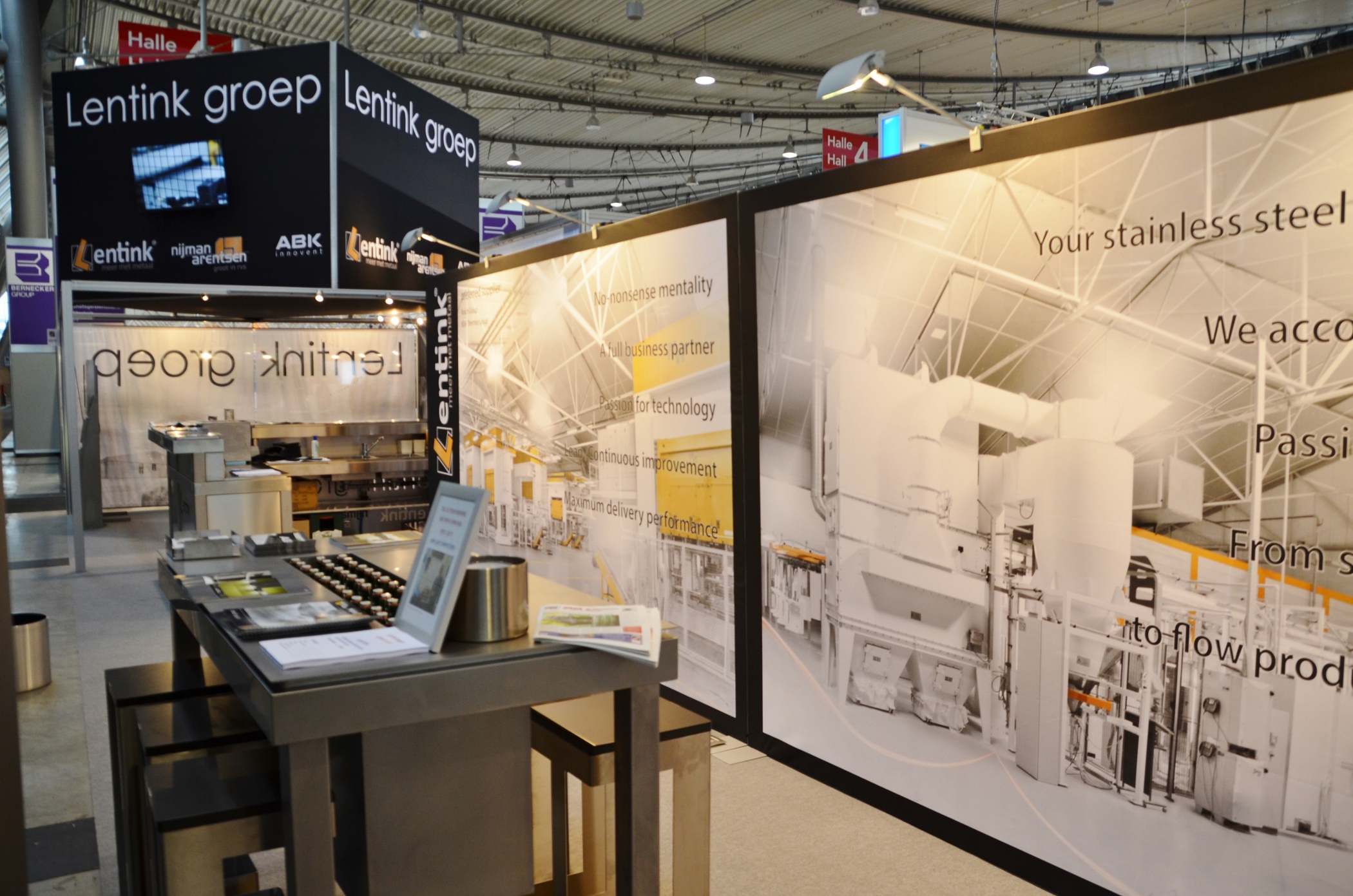 Finally:
Eric and his wife had often indicated that they might stop working earlier if the opportunity presented itself. Due to circumstances, that possibility was suddenly and fairly immediately they both took the plunge!
Dear Eric, both from the management and on behalf of all your colleagues at Lentink; We thank you for your many years of dedication to our company and your daily technical advice. We also wish you many more years of happiness and good health from this place.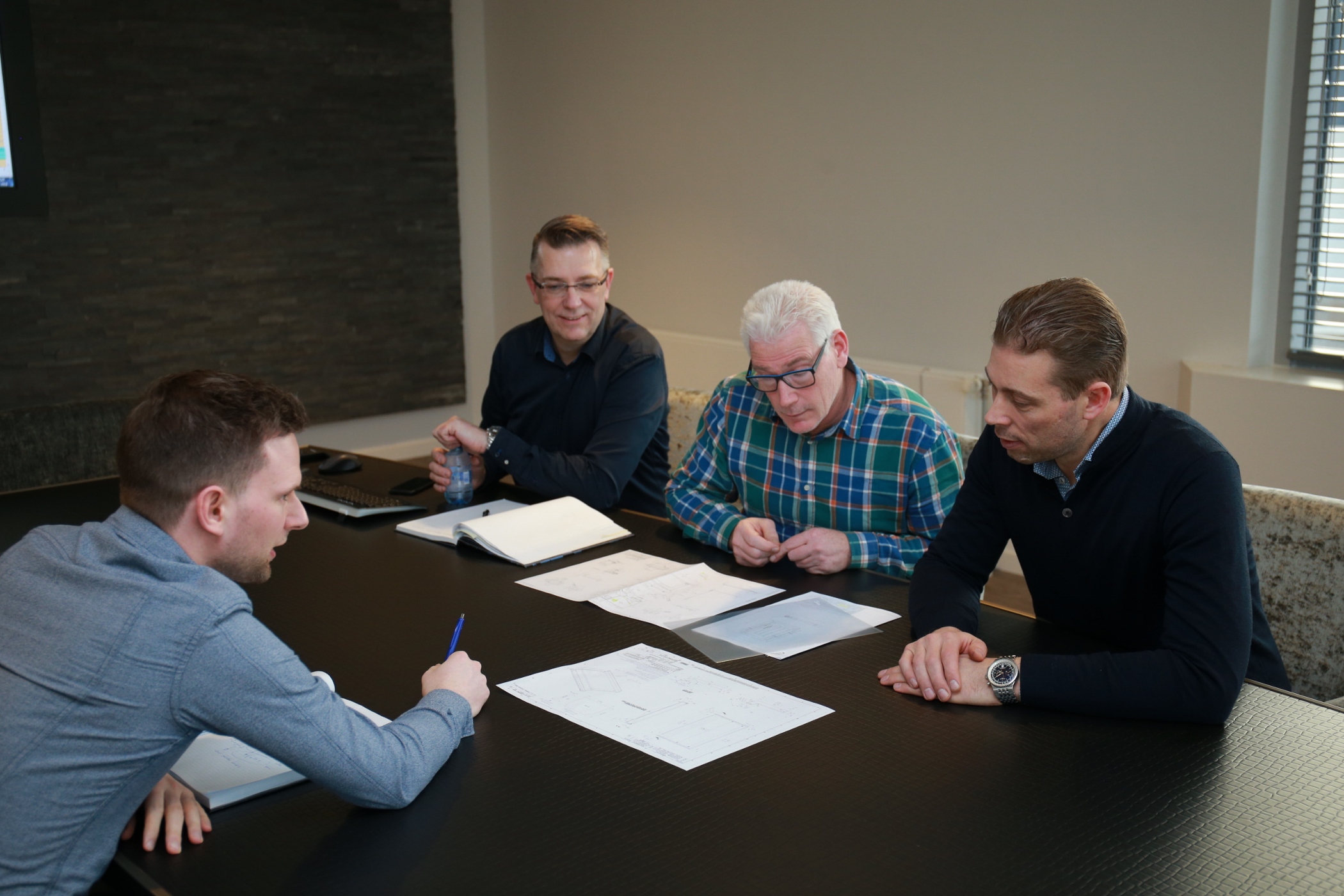 Eric concentrated during technical meeting but.....
also moments of relaxation...