« Terug naar overzicht
Installed a large press brake
Wednesday, April 6, 2022
Last month our new Safan-Darley press brake was installed.
Six months later than agreed, our new press brake was finally delivered last month.
An E-brake 200T Ultra. With a maximum bending length of 4 meters.
The press brake street at Lentink is now almost completely completed. Lentink now has various press brakes that are CNC and robot controlled.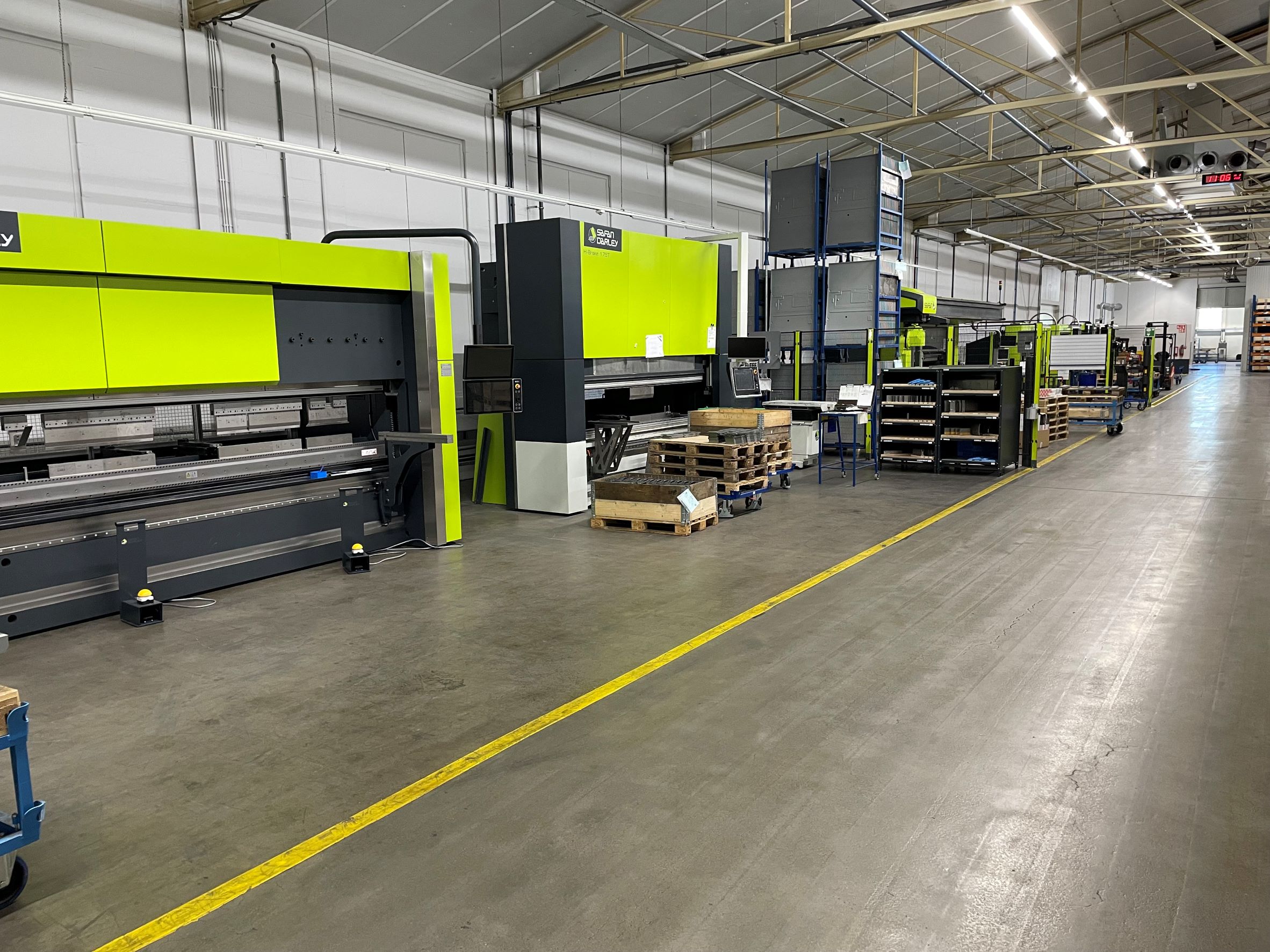 View of the press brake street.